Win $150 Cash!
Sweepon Now! Submit back-to-back entries to increase your chances of winning!
This drawing is only open to legal residents of the 50 United States and the District of Columbia who are 18 years of age or older.
Value: $150
Share This Prize With Someone You Know Via: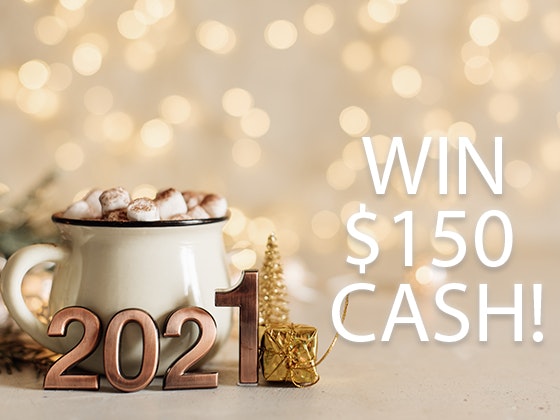 New Prizes New Year! New Year's brings in the theme of renewal, rebirth, a fresh start. Enter for one (1) chance to win an amazing way to kick off a new year! (Value $150) Enter every day as many times a day as you want to increase your chances! The more entries you put in, the higher your chances of winning!
It's time for a new year and a new you!
Enter Now!
Sweepon Now! A Sweepon Now! prize is open to receiving an uninterrupted amount of entries! There's no limit to how many entries you can submit at any given time. More entries = more chances to win!